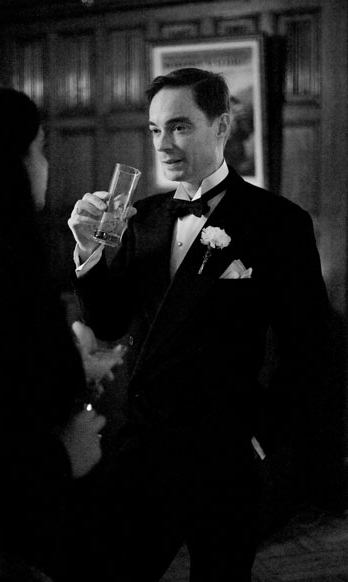 Co-founder of the Candlelight Club back in October 2010, thanks to a chance meeting when the other co-founder happened to walk past a venue (the long-vanished Salon d'Été) where Clayton was running a party for retro-dandies of the New Sheridan Club. A lifelong fan of the 1920s and 1930s, Clayton dresses in the style of the era pretty much all the time. On the Candlelight Club team he promotes the events, books the entertainers, takes photographs and runs the sound and lights on the night. He has a profound interest in cocktails and cocktail history: read his drinks blog here.
Working in and managing bars, restaurants and events for the last two decades, David is an award-winning mixologist, caterer and owner of the Kent Mobile Bar Company. At the Candlelight Club he oversees the bar and kitchens.
Omar is our bar manager, with an international background tending bar in the USA, Mexico, Italy and London. He has a love for all things agave and now brings his passion and skills to The Candlelight Club.
Floor manager Emma has a background in VIP and international events. She is mistress of the floor plan, sources and trains the waiting staff, greets guests as they arrive and ensures all their needs are met. She is also corporate liaison for private events.
Let our resident compère take you by the hand and lead you into a decadent underground world of 1920s cabaret, a delightful mixture of American speakeasy, British music hall, Weimar Berlin and Parisian follies. With cheeky songs, comedic patter and a wardrobe of astounding costumes, he combines waspish bedevilment with a warmth that leaves everyone feeling included. With the Lord of Cabaret Misrule presiding, you'll be screaming for more Champagne all night long!
"Brilliant. Your show is great!" —Hugh Grant
"The way you work the audience is captivating." —Su Pollard
Our regular dance troupe the Gatsby Girls will transport you back to a world of sophistication, glitz and glamour with performances full of flapper fun and dazzling Charleston footwork. When not shimmying at the Candlelight Club they can be found at the Ned, the Café de Paris, the Café Royal, Glastonbury Festival, Highclere Castle and have popped up on the BBC and ITV.
Like the Gatsby Girls, the Bee's Knees are a dance troupe serving up Charleston routines and a variety of other themed acts. But they are also mean DJs and can often be found spinning shellac at the Candlelight Club